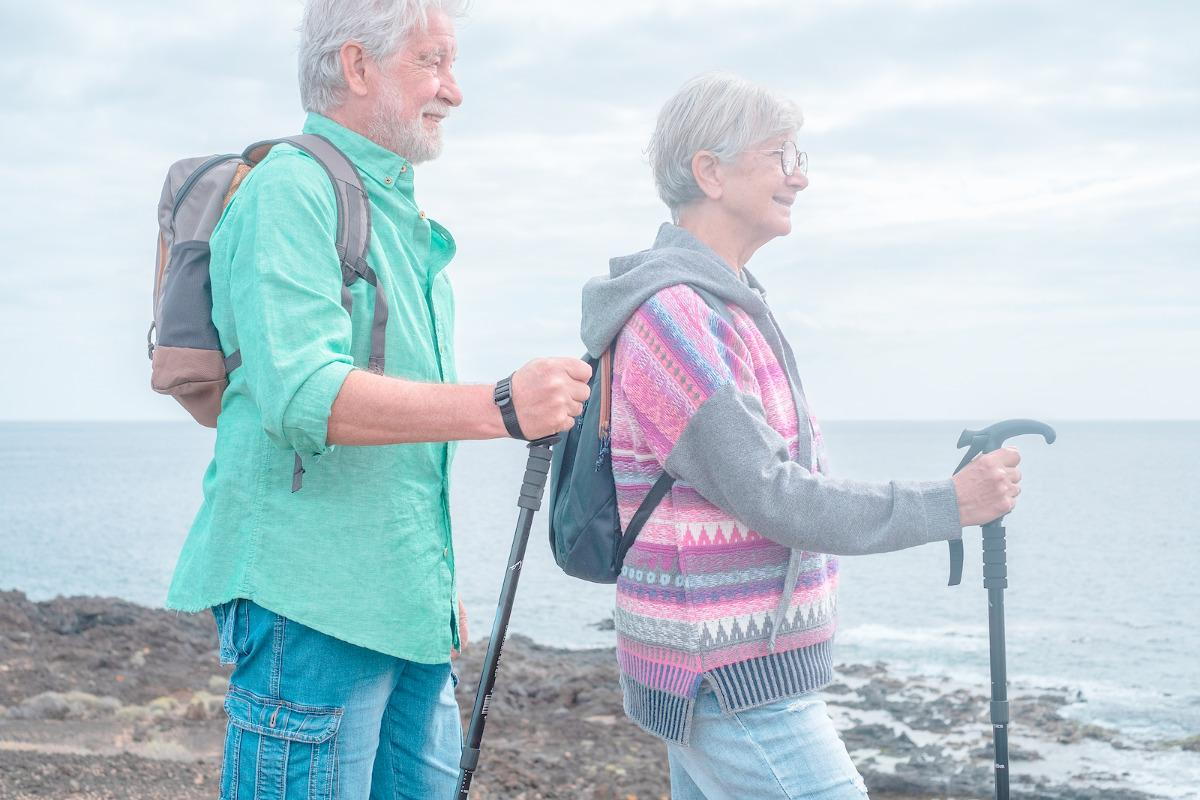 According to the Pew Research Center, 28% of people between 50-64 and 36% of people over 65 are single.
Dating over 50 can be challenging, but it's important to know that there are people out there your age who are still looking for love. Whether you've always been single, you're newly divorced, or a widow/widower, finding love again is possible, but you have to get out there and start dating.
Many older adults just don't know what to expect on a first date anymore. This can create anxiety in women and men - anxiety that prevents them from successfully dating over 50. 
Today, we're going to give you a bit of seniors dating advice so you know what to expect on a first date and how to approach it. There's no shame in seeking dating advice, so keep reading and let us help you prepare for your new romantic horizons.
What to Expect On a First Date After 50
The biggest difference between going on a date when you're young and going on a date when you're over 50 is your life experiences. You've been through a lot more, so you've got a lot more to talk about. 
You may be discussing children, career changes, inheritances, or divorces instead of where you're from and whether you want kids or not. It's important to be clear with yourself about where you are in life and what you're looking for.
On one hand, this makes it easier to get the conversation going and break the ice. On the other, it can be difficult to find a compatible person who you click with because there's so much more life experience informing the person you are today.
Another thing to expect is for the conversation to be more to the point. You're both mature individuals and know what you're looking for, so there's less beating around the bush. If you're looking for a marriage and the other person is looking for a sexual relationship, you'll probably find out within the first few dates.
Dealing With Dating Anxiety
Depending on your past relationships, you may feel plenty of anxiety before a date with someone new. If you've been married for 25 years and you're suddenly single again, it makes sense that you'd be anxious to hit the dating scene. It can feel like a complete unknown.
Quelling these anxious thoughts can be tricky, but the best thing to do is be yourself and look at it as a fun opportunity. Don't put too much pressure on yourself or your date to be a perfect match. That's just not how dating works.
It can also be helpful to talk to an experienced therapist before you start going out on dates. Sheila Henry specializes in helping women over 50 create great relationships with men who make them feel loved.
With her free Discovery Session, you can get all of your anxieties out on the table and work through them. You don't have to let your past relationships inform how you approach dating now.
Seniors Dating Advice
Trying to put a handle on your dating anxiety is one thing, but if you want your dating life to be a success, you may need some relationship advice. Take the following dating tips into account and you'll find a good partner in no time.
Decide What You Want
Go into dating with your goals laid out. Knowing what you want out of the dating process makes it so much easier to find a compatible partner. If you want to keep it casual, you can rule out people who are looking to jump back into a marriage. 
If you want something serious, having that as criteria will help you find meaning in each date. The more you know about yourself, the easier it'll be to find the right person to start a relationship with.
Use Technology
It may have been a while since you were last on the dating scene, but things have changed a lot. You don't have to look far to find people of all ages who have been in long-term relationships with people that they've met online. In fact, 44% of US adults are using dating apps to find partners.
Of course, technology isn't the only way to meet people. If you've got a vibrant social life, you can do it the old-fashioned way. The fact is, however, that it can be tricky to meet people when you're older, and dating apps cut out awkward exchanges and get straight to the point.
Come Prepared
As we've discussed, first dates can be nerve-racking and awkward. Preparing for your dates can help take the edge off, so pick out a go-to first-date outfit and show up with a few conversation starters in mind.
Rehearsing your banter might feel a bit silly, but it can help you build confidence for your date. You can bet that the person you're meeting has been doing this also.
Be Up Front and Honest
When you're dating over 50, you need to be upfront and honest about your needs and intentions. Within the first 3 dates, you should be able to ascertain whether this is someone you can start a relationship with. To do that, you need to bring clarity to the situation.
You'll want to keep it light on the first date. In the second and third, however, you can start letting the other person know what you're in this for. If you aren't on the same page, it's best to find out right away.
Get Physical When You're Comfortable
No matter how old you are, you shouldn't have sex if you're not comfortable with it. It's actually best to bring up the subject of sex before you end up in bed because it'll free up the other person to lay out their expectations as well. How this conversation goes will tell you a lot about your date.
Finding a Partner is Possible at Any Age
Now that you know what to expect on a first date and how to navigate relationships as someone over 50, you can hit the dating scene. There's someone out there for you, it's just a matter of knowing what you want and seeking them out.
If you're having trouble wrapping your head around dating, it could be time to seek professional help. Contact Sheila Henry to set up a consultation today and she'll use her 30 years of experience as a relationship counselor to help you prepare for dating over 50.